PodBible: the Bible a chapter a day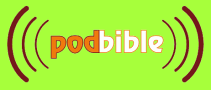 Info
Username:
podbible
Description:
Audio Bible read a chapter a day by a variety of ordinary people of all ages. Very short, openended, something to think about, pray about and do after each chapter to get you thinking. This audio Bible uses the CEV a simple translation designed to be read
URL of Podcast Homepage:
http://podbible.com/podcast
Category:
Bible Study Podcasts
Member Since:
2006-08-18
Average Rating:
2 / 5
Number of Ratings:
201
Reviews
2007-11-08 10:19:56
<a href=http://www.wowgoldshopping.com>Wow gold</a> is shorted for world of warcraft gold; it is the currency we used in one of the most popular MMORPG (massively multiplayer online role-playing game), it is the most valuable form of currency in this game. We can earn wow gold through many ways, players can look through some websites like ours which specialized in sales <a href=http://www.wowgoldprcie.org>wow gold</a> to buy some gold, or they can spend a lot of time to upgrade their hero or other roles they chooses in the game. I think the most effective ways to get this gold are hunting, questing and crafting. Welcome to our website,delivery in 24 hours,7/24 service.buy cheap <a href=http://www.wowgoldprice.com>wow gold</a> now,I think you will have your pleasure." <a href=http://www.wowgold-shopping.com>wow gold</a>, power leveling,are available on all servers." make sure you check your server for sales on wow gold, power leveling."
2006-10-24 20:58:16
Most of the MP3s are good, all are small. Occasionally a reader stumbles over a hard Old Testament name, but that just makes it feel more like being an Early Christian listening to someone reading Scripture aloud.
Rate and Review This Podcast
Show All Reviews
Stats
| Daily | Unique PVs | Total PVs | Unique In | Total In | Unique Out | Total Out |
| --- | --- | --- | --- | --- | --- | --- |
| Average | 5.8 | 9.1 | 0 | 0 | 0.1 | 0.1 |
| Today | 2 | 2 | 0 | 0 | 0 | 0 |
| Yesterday | 8 | 10 | 0 | 0 | 0 | 0 |
| May 25 | 9 | 15 | 0 | 0 | 0 | 0 |
| May 24 | 3 | 10 | 0 | 0 | 0 | 0 |
| May 23 | 6 | 15 | 0 | 0 | 1 | 1 |
| May 22 | 8 | 8 | 0 | 0 | 0 | 0 |
| May 21 | 7 | 10 | 0 | 0 | 0 | 0 |
| May 20 | 4 | 4 | 0 | 0 | 0 | 0 |
| May 19 | 4 | 6 | 0 | 0 | 0 | 0 |
| May 18 | 7 | 11 | 0 | 0 | 0 | 0 |
| Highest | 100 | 329 | 2 | 18 | 8 | 8 |
| Weekly | Unique PVs | Total PVs | Unique In | Total In | Unique Out | Total Out |
| --- | --- | --- | --- | --- | --- | --- |
| Average | 35.9 | 61.6 | 0 | 0 | 1.1 | 1.1 |
| This Week | 36 | 60 | 0 | 0 | 1 | 1 |
| Last Week | 44 | 59 | 0 | 0 | 0 | 0 |
| Week 19 | 39 | 48 | 0 | 0 | 1 | 1 |
| Week 18 | 32 | 63 | 0 | 0 | 1 | 1 |
| Week 17 | 39 | 97 | 0 | 0 | 1 | 1 |
| Week 16 | 37 | 49 | 0 | 0 | 1 | 1 |
| Week 15 | 38 | 69 | 0 | 0 | 0 | 0 |
| Week 14 | 33 | 49 | 0 | 0 | 2 | 2 |
| Week 13 | 34 | 76 | 0 | 0 | 2 | 2 |
| Week 12 | 27 | 46 | 0 | 0 | 2 | 2 |
| Highest | 424 | 1121 | 3 | 18 | 21 | 24 |
| Monthly | Unique PVs | Total PVs | Unique In | Total In | Unique Out | Total Out |
| --- | --- | --- | --- | --- | --- | --- |
| Average | 131.7 | 233.2 | 0 | 0 | 4.5 | 4.5 |
| This Month | 151 | 230 | 0 | 0 | 3 | 3 |
| Last Month | 155 | 291 | 0 | 0 | 4 | 4 |
| Mar 17 | 172 | 503 | 0 | 0 | 6 | 6 |
| Feb 17 | 63 | 114 | 0 | 0 | 2 | 2 |
| Jan 17 | 123 | 216 | 0 | 0 | 4 | 4 |
| Dec 16 | 131 | 177 | 0 | 0 | 3 | 3 |
| Nov 16 | 154 | 242 | 0 | 0 | 6 | 6 |
| Oct 16 | 141 | 213 | 0 | 0 | 8 | 8 |
| Sep 16 | 141 | 223 | 0 | 0 | 4 | 4 |
| Aug 16 | 86 | 123 | 0 | 0 | 5 | 5 |
| Highest | 1461 | 3739 | 5 | 19 | 50 | 53 |
| | Unique PVs | Total PVs | Unique In | Total In | Unique Out | Total Out |
| --- | --- | --- | --- | --- | --- | --- |
| Overall | 53711 | 121622 | 70 | 97 | 1006 | 1032 |